EXTRA
Discount 10%
already applied for you on all products. No codes or clicks needed!


Cart
(0)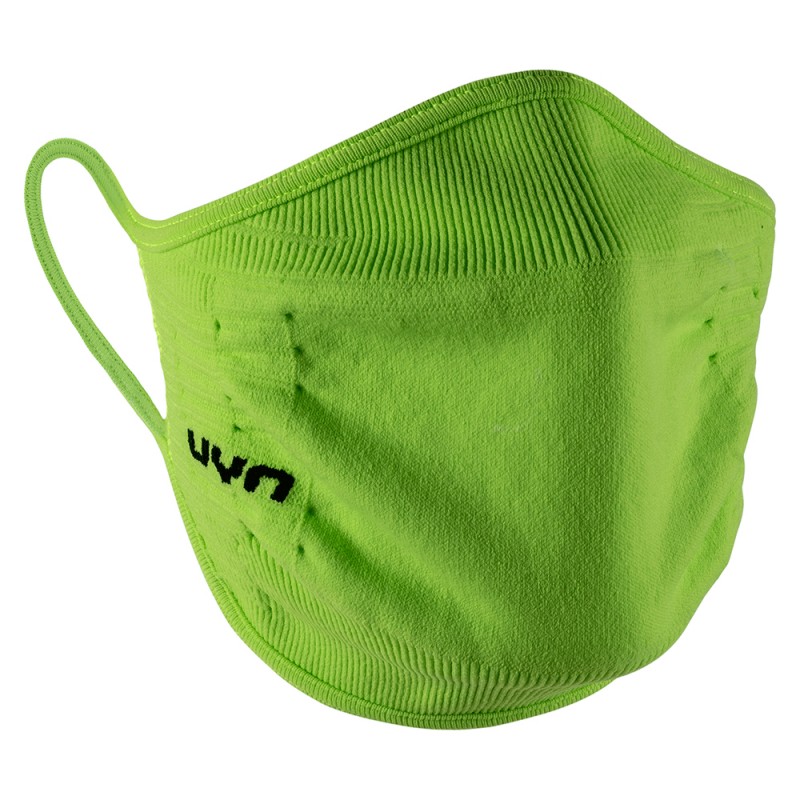  
Description
UYN COMMUNITY MASK

Masks can contribute to awareness of "social distancing" and interaction with others based on attention to one's own health and that of others. The UYN Community Mask adapts perfectly to the mouth and nose, ergonomically adhering to the edges. The three-dimensional knitting technology makes it breathable and thanks to the Texlyte Nano fiber it repels moisture and dries quickly. It is important to wash the mask regularly at 60 ° C to eliminate pathogens and viruses. The mask must be used only for personal use and is also suitable for sports activities. It lasts a long time and is reusable.

The Community Mask is not a medical device and does not protect against infection. The mask reduces the risk of infecting other people because it can reduce the range of action of the droplets that are expelled by coughing, sneezing, or talking.

FEATURES

• Ergonomic and highly elastic nose shape
• Flex Ribs for an excellent fit
• Flexible and soft ear loops
• Breathable 3D Breath-Ribs let the skin breathe
• More dense work in the nose and mouth area
• Ultra-elastic chin strap for optimal comfort

MATERIALS
  
TEXLYTE NANO: UYN garments made with Texlyte Nano are extremely comfortable thanks to the balanced pH and hypoallergenic effect. Furthermore, the high-tech Texlyte Nano fiber is very light and allows air to circulate freely between the skin and the fabric, also reducing the overall weight of the clothing, a useful feature in periods of prolonged activity.
UYN
COMMUNITY MASK
https://www.vigliettisport.com/en/1475-technical-clothing/1480-accessories/12191-mask-community-mask-8054216455026.html
2022/08/02
1 Item In stock
Last items in stock
or in 3 installments from

3,60

€ without interest with

See info >
FREE SHIPPING IN ITALY FROM € 50.00

Fast and safe shipping

Safe payments

Easy return and immediate refund

Customer service and technical assistance
Data sheet
SEASON | COLLECTION
2020 | Spring summer
RECOMMENDED SEASON
FOUR SEASONS