Cart
(0)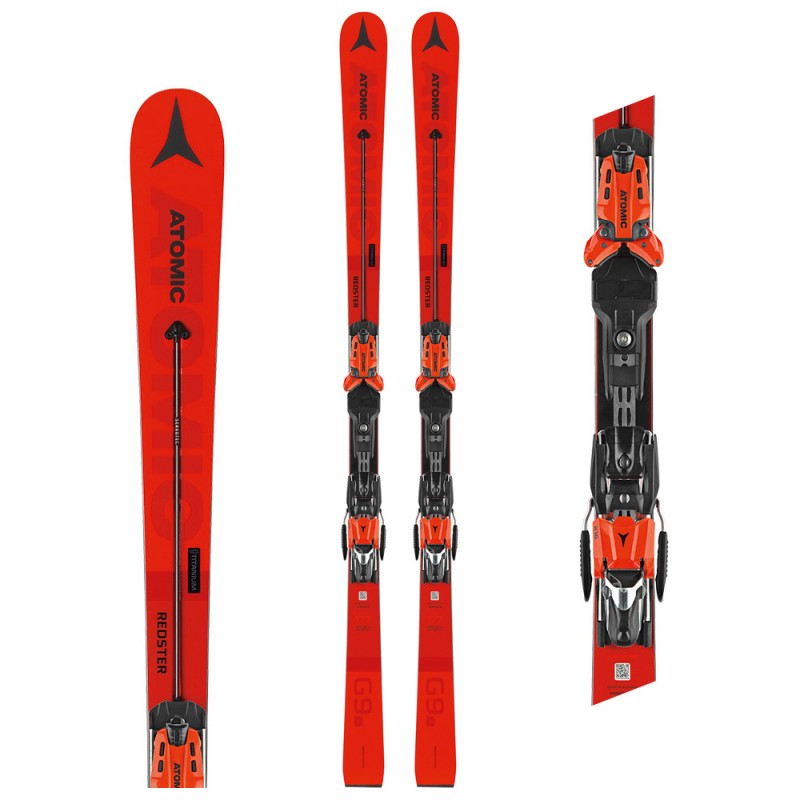  
Description
REDSTER G9 R + X 16 VAR

The Redster G9 R is the super sports car of the Atomic Redster range, equipped with race-approved technology. Furthermore, this year the great news is that we have added power steering. The secret is the new pre-stretched Servotec pre-stretched plate and the elastomer on the surface, able to support the ski's turning behavior at any speed. In this way the ski turn is more agile in low-speed corners and more stable in the faster ones. It gives you the agility and stability you need to keep your feet steady, on race tracks and on the track.

Connection X 16 VAR cod. AD5001764

Thoroughbred race attack, the Atomic X 16 VAR can be tuned to improve performance and make you go faster. The Variable Positioning customizes the slope back and forth depending on your style, snow conditions and the course. Despite the slightly lower uncoupling values ​​than other connections in the series, the X 16 VAR offers the same optimal power transfer, total control, perfect grip and, above all, the same speed.
ATOMIC
REDSTER G9 R + X 16 VAR
https://www.vigliettisport.com/en/1095-SPORT/1096-ski/1113-ski/8992-ski-redster-g9-r-x-16-var-2019-20-0887445189992.html
2022/09/23
1 Item In stock
Last items in stock
FREE SHIPPING IN ITALY FROM € 50.00

Fast and safe shipping

Safe payments

Easy return and immediate refund

Customer service and technical assistance
Data sheet
CODICE FORNITORE
AAST01274 - AA0027792 + AD5001764070
SEASON | COLLECTION
2020 | Winter
SKI ATTACK MODEL
X 16 VAR
SKI TYPE
GS - GIANT SLALOM
SIDECUT
Misura 177 - 110, 68, 96.5 - Raggio 18.4 mt
SKI TECH
POWER WOODCORE, FULL SIDEWALL, SERVOTEC, HIGH-SPEED SIDECUT