Cart
(0)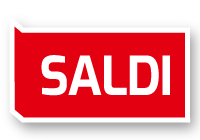  
Description
DEACON 74 + RMOTION2 12 GW

The Deacon 74 represents a new way to ski on the slopes. This new ski is a combination of great competitiveness and fun and allows you to tackle tight turns with great agility and maximum creativity. The 3D.Glass construction with Speedwall plywood core and titanium has a Sidewall structure and a P-Tex 4504 base. The new 3D UVO guarantees optimal vibration absorption.
The pre-mounted rMotion2 attachment compatible with GripWalk guarantees the necessary power transfer to the rocker profile on tip and tail of 74 mm.
VOLKL
Ski DEACON 74 + RMOTION 2 12 GW - 2019 | 20
1 Items In stock
Last items in stock
FREE SHIPPING IN ITALY FROM € 100.00

Quick Delivery

Free shipping

Safe payments
Data sheet
SKI ATTACK MODEL
RMOTION2 12 GW
SEASON | COLLECTION
2020 | Winter
CODICE FORNITORE
119171 + 6877T1.VB