Cart
(0)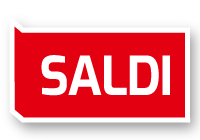  
Description
REDSTER S9 + X 12 TL GW
The Atomic Redster S9 is a slalom machine for fast turns, equipped with race technology approved for the World Cup. The extra element is Servotec, a real power steering for your skis! The pre-tensioned rod and the elastomer inserted under the attachment optimize the cornering behavior at any speed, for greater agility in changing direction, as well as better stability in the straights. Perfect for slalom and short-range curves on the track. The Redster S9 is also equipped with an Ultra Titanium Powered titanium core, a thick and resistant layer that goes from tip to tip, guaranteeing stability, torsional rigidity and, more importantly, edge hold. The Redster S9 always makes you feel in the race.
Connection X 12 GW cod. AD5001974
Our Atomic X 12 TL RS couplings are perfect for those who want competition performance and tool-free adjustment. Thanks to 75 mm brakes and Full Flex, the X 12 TL RS couplings provide unsurpassed power transmission, total control and above all spectacular speed, all without the hassle of having to use tools!
FEATURES
Full Sidewall
Ultra Titanium Powered
Servotec
Power Woodcore
High-Speed ​​Sidecut
Structured Topsheet
World Cup Base Finish
Active Flex Interface
ATOMIC
Ski REDSTER S9 + X 12 TL GW - 2019 | 20
1 Items In stock
Last items in stock
FREE SHIPPING IN ITALY FROM € 100.00

Quick Delivery

Free shipping

Safe payments
Data sheet
SKI CONSTRUCTION MATERIAL
Anima in legno
CODICE FORNITORE
AASS02074 - AA0027690 + AD5001974002
SKI ATTACK MODEL
X 12 TL GW
SKI TYPE
SL - SPECIAL SLALOM
SIDECUT
118 - 68 - 104 cm
SKI SIZE REFERENCE
165 cm
SKI TECH
POWER WOODCORE, FULL SIDEWALL, SERVOTEC, HIGH-SPEED SIDECUT
SEASON | COLLECTION
2020 | Winter