BLACK FRIDAY
DAL 20 AL 30 NOVEMBRE
2020

Cart
(0)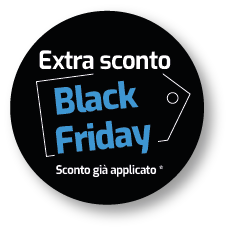  
Description
RACETIGER GS PRO + RACE XCELL 12

The extreme "speed machine" for extreme speeds and long turns on hard tracks.

This is the essence of the race carver that marries the stability and decision of a true GS race with the maneuverability and lightness of a race carve, thus allowing the high-level skier to have high paces all day long with strong doses of adrenaline and fun they always keep the tool under control even when the snowpack and curve arches change.
it prefers hard snow where the strong response of the straight side structure and the sandwich wood core give the best. they do not break down on snows even more moved thanks to the work of the EVO which smoothes out the roughness of the ground leaving the skier full concentration.

PRO version enriched with the renowned PISTON plate that gives more progressiveness and thrust out of the curve and more solidity on icy snow.

TECHNOLOGY:

SPEEDWALL MULTILAYER WOODCORE
sidewall construction, sandwich and laminated wood make the ski very responsive with an optimal elastic response

UVO
(Ultimate Vibration Objekt) is the first 360 ° shock absorber without support that uses vibration absorption technology to minimize annoying ski vibrations. The bottom generates inevitable vibrations on the ski, which put the spatula in motion, in all directions. UVO technology visibly reduces these oscillations by increasing the silence of the ski.

POWERED BY TITANIUM
the titanium gives "body" to the ski without weighing it down and a lot of progressiveness during the bending and twisting of the tool

BASE P-TEX 4500
insole with very high density and resistance, it is already supplied with a very fast race base footprint

FULL SIDEWALL
Straight side along the entire length means maximum support and optimal transmission without failure


TIP ROCKER
Lightweight rocker tip useful for gradualizing the curve entry phase making it easier and less sudden.
VOLKL
Ski RACETIGER GS PRO + PLATE RACE XCEL12
1 Item In stock
Last items in stock
or in 3 installments from

183,00

€ without interest with

See info >
You can purchase this product in installments with Sella Personal Credit. Click here for more information.
FREE SHIPPING IN ITALY FROM € 50.00

Quick Delivery

Free shipping

Safe payments
Data sheet
SKI TECH
SPEEDWALL MULTILAYER WOODCORE, UVO, FULL SIDEWALL, TIP ROCKER
CODICE FORNITORE
117001 + 6820R1MS
SEASON | COLLECTION
2018 | Winter
SKI AVALAIBLE SIZES
175-180-185
SKI CONSTRUCTION MATERIAL
sandwich laminated wood, fiberglass
SKI TYPE
GS - GIANT SLALOM
SKI ATTACK MODEL
RACE XCELL 12