Cart
(0)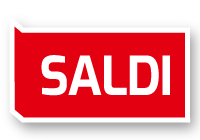  
Description
RAPTOR 140S RS WHITE

With the RAPTOR 140S RS, HEAD has achieved the perfect balance between performance and comfort by obtaining a boot that any skier will want to wear. Thanks to the Performance PRO liner, the Double Power Booster Velcro and the cork inserts that prevent heel lifting, this boot perfectly wraps the foot and leg supporting them in an exceptional way. Furthermore, the adaptability of the Spineflex Racing aluminum hooks, the rear support and the Flex Stance Tuning make this boot a must for professional skiers looking for responsiveness and comfort.

OTHER CHARACTERISTICS

Shape: RS 1800cc
Hull: PU - JR CUFF
Features: Flex adjustment, Double Racing canting, FIS sole heights, Racing lowered wedge

SHAPE, 25.5 / 94mm | 26.5 / 96mm | 27.5 / 98mm

Liquid Fit technology

LIQUID FIT material offers the most precise and fastest personalization. The density of the material guarantees a perfect fit in the critical areas of the boot such as the ankle and heel. In 10 minutes you have the performance and precision of a FOAM shoe: comfort without difficulty.
HEAD
Ski boots RAPTOR 140S RS WHITE - 2019 | 20
4 Items In stock
In Stock
FREE SHIPPING IN ITALY FROM € 100.00

Quick Delivery

Free shipping

Safe payments
Data sheet
REGULATION OF SKI BOOT HOOKS
Micrometrica
SEASON | COLLECTION
2020 | Winter
NUMBER OF HOOKS BOOTS
4 ganci Spineflex microregolabili in lega, Low profile buckles, Velcro Double Power Booster da 50 mm
SKI BOOTS BOOTEE
Scarpetta Pro Liquid Fit RS , Sottopiede strutturato HP
FLEX INDEX BOOTS
150/140/130