Cart
(0)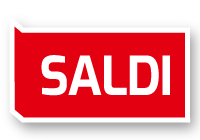  
Description
MACH1 MV 95 W

Mach1 MV 95 W is a specific boot for the sports skier, built on a medium shape. This boot with flex 95 is equipped with C.A.S. (Custom Adaptive Shape) which offers numerous customization options for the hull and foot pocket, including a new thermoformable cuff. The liner is lined with lamb's wool with Celliant microcrystals that convert body heat into infrared rays, which stimulate blood circulation which increases the temperature around the foot. The integrated Lift-Lock-System allows the levers to be positioned at an angle of 45 ° in the open position, so as not to hinder the entrance and exit of the foot.

WOMAN NATURAL STANCE
Tecnica has conducted scientific research in order to determine the optimal position to allow skiers to obtain the best balance and the best performance on skis.

The results are as follows:

• Inclination of the cuff forward W.S.D. specific for women
• Rear dorsal higher than 3 mm
The advantages of Women's Natural Stance are as follows:
• Natural balance
• Less fatigue
• Higher performance

CAS CUFF ADAPT
HOW DOES IT WORK:

C.A.S. THERMOFORMING CARBON SYSTEM
A thermal cap activated by carbon fiber heating elements heats the cuff and the foot pocket.
Once the set temperature is reached, the material easily adapts to the shape of the leg.

CARBON FIBER HEATING SYSTEM

8 minutes at 80 ° C - 176 ° F
The upper part of the cuff and the collar of the foot pocket are thermoformed at the same time.

C.A.S. LINER

C.A.S has revolutionized ski boots in terms of fit and personalization. The shoes are anatomically shaped for optimal comfort and excellent heel hold. The inner part of the shoe is shaped to house the foot, while the outer part conforms perfectly to the shape of the hull. The material composed of double density microcells is durable and easily customizable. C.A.S shoes are less prone to deformation and keep the shape of the shoe longer.

FEATURES OF THE SHOES

Anatomical and precise shape
Pre-shaped and thermoformed double density microcell material
Excellent fit right from the purchase
Greater sensitivity

PERSONALIZATION OF THE THERMOFORMING SHOE
In the oven: 80 ° C / 8 minutes.
TECNICA
Ski boots MACH1 MV 95 W
0 Item In stock
There are not enough products in stock
FREE SHIPPING IN ITALY FROM € 100.00

Quick Delivery

Free shipping

Safe payments
Data sheet
SEASON | COLLECTION
2019 | Winter
NUMBER OF HOOKS BOOTS
4 micro ALU Lift Lock
SKI BOOTS BOOTEE
Polyester (quick instep)
CODICE FORNITORE
20148800530
USE SKI BOOTS
ALL MOUNTAIN
REGULATION OF SKI BOOT HOOKS
micrometer