Cart
(0)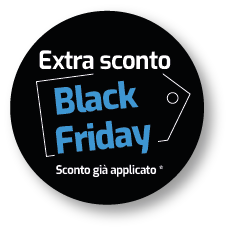  
Description
TEN.2 80 HV

The best way for aspiring skiers to enter the world of intermediate level boots. Ten.2 80 has a fully anatomic hull and shape that keeps the foot firm and a larger volume (102 mm), while the flex 80 guarantees an adequate tolerance. This boot offers excellent fit and comfort without sacrificing the performance required for control and safety, for a completely new skiing experience. The hull is equipped with the Quick Instep Max system, which facilitates the entry and exit of the foot.

TECHNICAL SPECIFICATIONS
Hull: Polyolefine
Leg: Polyolefine
Flaps: PU
I-Rebound: Without Flex Plate
Sole: ISO 5355
Shoe: Ultrafit + flat
footbed
Powerstrap: 35mm strap
Canting: Single Canting

I-REBOUND
The I-REBOUND system consists of a metal plate that connects the cuff to the lower part of the hull and adjusts the flex of the boot. Forward flex is very progressive and substantial springback during edge change. Extremely stable rear support.

BENEFITS
I-REBOUND offers a very progressive forward flex and a fluid springback during corner change, curve after curve. It also offers excellent back support. Smoother skiing, better performance and more fun.
TECNICA
Ski boots TEN.2 80 HV
2 Items In stock
Last items in stock
or in 3 installments from

38,33

€ without interest with

See info >
FREE SHIPPING IN ITALY FROM € 50.00

Quick Delivery

Free shipping

Safe payments
Data sheet
SKI BOOTS BOOTEE
QUADRA TECHNOLOGY AUTOMODELLANTE
USE SKI BOOTS
ALL MOUNTAIN
SEASON | COLLECTION
2018 | Winter
SKI BOOTS TECHNOLOGY
I REBOUND
REGULATION OF SKI BOOT HOOKS
micrometer
BOOTS HOOKS MATERIAL
PAINTED ALUMINUM