Cart
(0)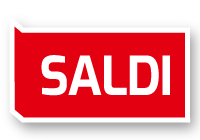  
Description
VALERY

The VALERY helmet ensures maximum protection from the park to the track. Equipped with the VENTURI EFFECT ventilation system, ergonomic neck support and soft ear pads, this helmet guarantees safety and comfort.

OTHER CHARACTERISTICS


The inner layer of shock absorption in EPS of this technology is inserted through the outer layer of polycarbonate to create a single and complete unit that offers perfect protection with a low weight.
The Head 3D Fit fit allows a horizontal and vertical adjustment of the helmet, adapting it to the shape of the wearer's head.
Thermal ventilation is our automatic ventilation system that transports warm air from the head to the outside, without letting the cold air penetrate inside.
The Venturi effect creates the ideal climate inside the helmet. This happens when the air flow passes over the helmet and expels heat and humidity from the inner shell.
The soft micro-fleece that covers the inside of the helmet adapts perfectly to the shape of the head and, together with the ventilation system, ensures an optimal temperature inside the helmet.
The Microfur is both warm and comfortable on the skin. Used as an inner lining of the helmet, it offers a perfect fit and a pleasant sensation on the skin that lasts all day.
The ergonomic neckgator offers maximum comfort, warmth and excellent fit, adapting to the shape of the wearer's neck.
HEAD
VALERY Ski helmet
1 Items In stock
Last items in stock
FREE SHIPPING IN ITALY FROM € 100.00

Quick Delivery

Free shipping

Safe payments
Data sheet
HELMET USE
SCI & SNOWBOARD
SEASON | COLLECTION
2020 | Winter
HELMETS HOMOLOGATION
CE EN 1077: 2007 Class B