Cart
(0)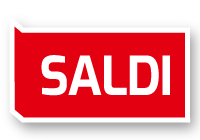  
Description
VARIUS BOA MIPS Rebels

This helmet was designed for skiers looking for style and safety. Perfect fit, safety and ventilation combine with a sporty and minimalist design. Thanks to the MIPS technology, a layer inside the helmet has been inserted that reduces rotational movements of the brain in the event of angular impact. The innovative ventilation system integrates with the mask, allowing warm air to be conveyed outside thanks to the Venturi effect. The fit can be customized thanks to the Boa® system.

OTHER CHARACTERISTICS

The inner layer of shock absorption in EPS of this technology is inserted through the outer layer of polycarbonate to create a single and complete unit that offers perfect protection with a low weight.

The Boa® 270 ° Fit System allows the helmet to be perfectly adapted to any head shape.

The opening of the ventilation channels on the upper part of the helmet is adjusted directly with a sliding adjustment device.

The Venturi effect creates the ideal climate inside the helmet. This happens when the air flow passes over the helmet and expels heat and humidity from the inner shell.

The soft micro-fleece that covers the inside of the helmet adapts perfectly to the shape of the head and, together with the ventilation system, ensures an optimal temperature inside the helmet.

The Microfur is both warm and comfortable on the skin. Used as an inner lining of the helmet, it offers a perfect fit and a pleasant sensation on the skin that lasts all day.

The Active Bottom Edge reduces mask fogging by offering active ventilation. This happens because it allows the air to be expelled from the masks through the helmet.

The ergonomic neckgator offers maximum comfort, warmth and excellent fit, adapting to the shape of the wearer's neck.
HEAD
VARIUS BOA MIPS Rebels Ski helmet
1 Item In stock
Last items in stock
FREE SHIPPING IN ITALY FROM € 100.00

Quick Delivery

Free shipping

Safe payments
Data sheet
HELMETS HOMOLOGATION
CE EN 1077: 2007 Class B
HELMET USE
SCI & SNOWBOARD
SEASON | COLLECTION
2020 | Winter