Cart
(0)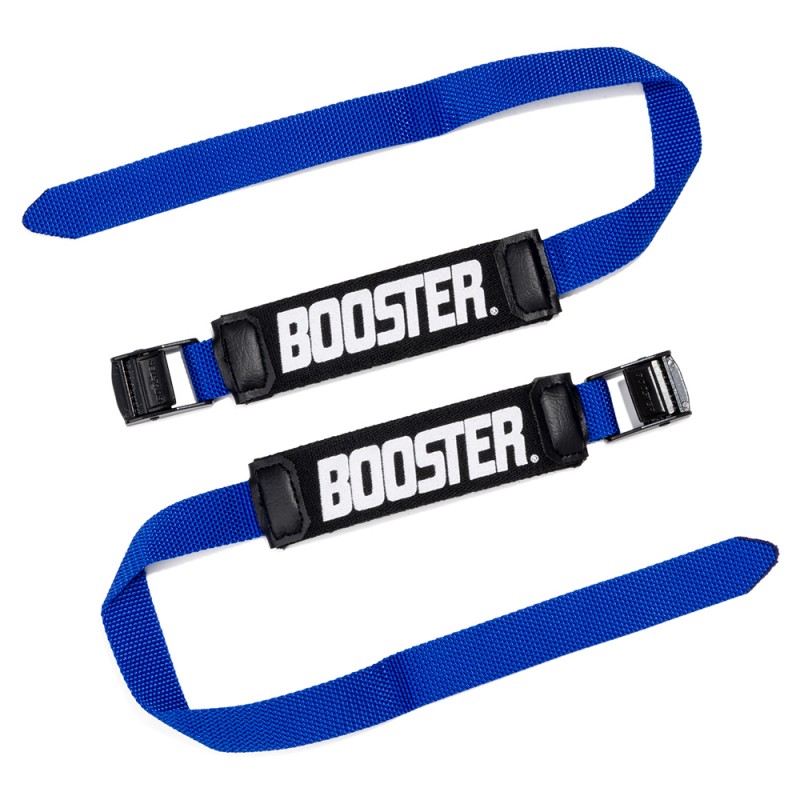  
Description
BOOSTER SKI STRAP Elastic Strap
THE ELASTIC STRAP FOR BOOTS THAT MAKES ANY SKIER BETTER.
ELASTIC AND DYNAMIC BELTS
These elastic and dynamic belts stretch, allowing you to tighten them super tight for an increase in your performance. Traditional straps do not allow you to have such a tight and precise closure. They also provide cushioning to prevent shin bumps when you hit the ground running.
USED BY 80% OF OLYMPIC SKIERS
Booster Strap will enhance any skier, allowing them to start the turn earlier and have a more responsive skiing experience, when tight it guarantees a stiffer flex, offering exceptional power transmission and precise ski control.
EASY INSTALLATION
1. Remove the old strap and keep the fixing screws
2. Put on the boot and position The Booster Strap as shown in the figure, i.e. placing it in front of the tongue of the shoe and under the plastic of the leg for about one centimeter, with the buckle positioned on the outside
of the boot and with the strap supported over the holes of the old strap on the
rear part of the plastic
3. Adjust the tension by pulling the strap until you get the desired tension
holding it on the back to keep the word Booster on the front.
4. Move the elastic in such a way as to center the word BOOSTER with respect to the
tongue of the shoe, maintaining optimal tension.
5. Drill the holes on the Booster Strap in correspondence with the holes of the old strap
using a possibly incandescent tip
6. Attach the Booster Strap using the screws of the traditional strap.
INSTRUCTIONS FOR USE
1. For maximum performance, the elastic part must be positioned between the plastic and the tab as shown in the figure.
2. The elastic portion must be stretched for benefit. Start by stretching 2 cm at a time
3. If you do not notice a drastic difference on your first corner, the Booster is not taut enough or is not positioned correctly
4. Conversely, if after a few turns you feel like there's something pushing you back, the Booster is too tight.
5. The higher the tension, the better the response of the ski. In any case, be careful not to stretch too much.
6. Always adjust the Booster according to your technique, discipline and snow conditions
7. Keep in mind that, as in all sports, the ability to use increases with experience so your Booster setting may vary over time.
BOOSTER
Elastic Strap BOOSTER SKI STRAP - MEDIUM BLUE
https://www.vigliettisport.com/en/1095-SPORT/1096-ski/1106-ski-accessories/12701-elastic-strap-booster-ski-strap-medium-blue-8027087704395.html
2023/05/23
0 Item In stock
There are not enough products in stock
or in 3 installments from

17,33

€ without interest with

See info >
FREE SHIPPING IN ITALY FROM € 50.00

Fast and safe shipping

Safe payments

Easy return and immediate refund

Customer service and technical assistance
Data sheet
SEASON | COLLECTION
2021 | Winter
CODICE FORNITORE
UBONBLCMD_00